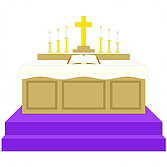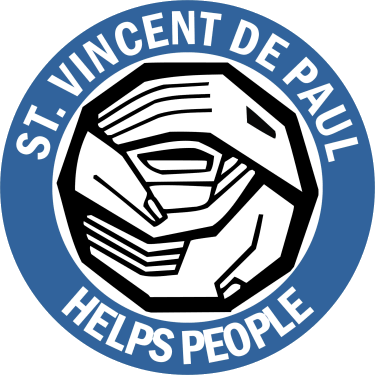 Parish Council:
The board is made up of 10 members. Meetings occur on the second Wednesday of each month at 6:30pm. Elections are generally held in May or June. Those elected serve a three year term. Our Parish Pastoral Council is a consultative body of parishioners who share with our pastor in providing vision and direction for our parish. We provide leadership through advice and consultation to the pastor and work in cooperation with the pastoral staff.
Liturgy: The Liturgy Committee is open to all parish members. It meets to plan and implement the decorations for the church. Anyone who enjoys crafts, interior design, sewing and/or floral arranging is encouraged to offer their talents. If you are interested in belonging to this committee, please call the rectory at 402-551-0269.
Altar Servers: Students in 5th-12th grade are trained to assist the presider at liturgies. Altar Servers are trained to serve all Masses including: weekend, weekday, Holy days, school, weddings, funerals, graduation, and sacramental. For more information, please contact Katie Galloway at 402-551-0269. View the schedules now!
​
Altar Guild: Our altar guild is centered in community building, the ongoing support of parish activities and ministry to parishioners in their particular needs.
Welcoming Committee: The committee discusses and tries to implement ways to make our parish a more welcoming community. We welcome new parishioners, coordinate Donut Sundays, sponsor an annual Welcoming Weekend Liturgy, and coordinate greeters for major feast days. Any Parishioner who wants to join in this ministry is welcome. If interested please contact Joan Niemeyer.
Funeral Committee: The Funeral Committee provides hospitality and food for families whose loved one's funeral is at our church.
Flowers Committee: The flower committee provides flowers for special liturgies and up keep of flower beds surrounding the church.
Church Cleaners: Teams prepare the church for the weekend Masses/liturgies. They clean, dust, straighten and vacuum. Each team works about ten times a year. This is a great way to meet other parishioners and develop friendships.
Spiritual Life: The Spiritual Life Committee nourishes and gives direction to the liturgical life of the parish and promotes opportunities for the spiritual growth and development of its members.
Bible Study: A small group that meets bi-weekly and takes a closer look at a book or theme of the bible. Bible study can help you learn more about Christ, deepen your faith and learn to pray with the Scriptures. Watch bulletin or contact leader to find out what is being studied and when.
St. Vincent De Paul: The St. Vincent de Paul Society is a world-wide lay organization of Christian men and women dedicated to bringing social justice and the friendship of charity to all those in need – be it sickness or disability, family problems, social or economic problems, the loneliness of old age, chemical addiction, and the grieving or alienated. Basically, we are people helping people. We make personal visits to those in need, try to alleviate the cause and offer them friendship and concern. We are funded in our work by donations from parishioners. We heartily encourage and welcome new members, young and old, men and women, either in an active or contributing status. The group meets monthly. If you know of someone who needs help, contact the rectory, 402-551-0269.
Development & Alumni Relations:
The committee provides counsel to the pastor, Finance committee and the Parish Council on issues regarding collections, planned giving and other parish-wide fundraising activities and encourages stewardship as "a way of life" for parishioners. Some areas of focus of the committee are: Provides technical assistance to parish staff regarding collections and undertaking and implementing planned giving programs and parish-wide fundraising initiatives; develops strategic goals and objectives for fundraising initiatives; provides advice on the development of communications material for parish fundraising activities; provides advice on the development of appropriate reports for the Finance committee and the Parish Council; and develops an understanding of the spirituality of stewardship and its practical implications for the parish. See the Alumni and Development page for more information.
​
Dinner Auction: Visit the Dinner Auction page for more information.
​
Spring Festival: Visit the Spring Festival page for more information.
​
Alumni:
The Alumni committee strives to develop and enhance the involvement of the school's alumni and future alumni in supporting the mission and goals of the school. We will nurture relationships with current and future alumni and engage them, promote and enhance effective communications between the school and its alumni, and encourage financial support of the school.
​
Stewardship:
Provides counsel/assistance to the Pastor and Finance Committee.
​
Finance: The Finance Committee meets the last Thursday of the month except for June and July. Its role is to help monitor the annual budget and monthly income expenditure reports. The committee offers advice and involvement in financial and program planning.
Religious Formation: Our religious formation consists of RCIA, youth religious education and youth group activities.
​
RCIA: The Rite of Christian Initiation of Adults is the process by which we welcome new members into the Catholic Church. Another important part of the RCIA program is the role of the sponsor, who is willing to share what the Catholic Faith means to them. If you are interested in learning more about the faith or being a sponsor, contact the rectory, 551-0269, for more information.
​
Religious Education: Religious Education classes are for students' 1st-8th grade attending a non-Catholic school. Classes are held on Wednesday evenings from 6:30 pm- 8:00 pm, September to April. The bulletin has class schedule posted weekly. For more information, please contact Katie Galloway at 402-551-0269.
Youth Group: Students in grades 6th-12th are invited to participate in youth events of the parish. Community service, movie nights, Worlds of Fun trip, pool party, and other events are scheduled monthly. The bulletin has event details for the youth group activities that are scheduled. For more information, please contact Katie Galloway at 402-551-0269.
Totus Tuus: TOTUS TUUS (Totally Yours) is a fun and energetic parish based summer catechetical program for students entering 1st grade through 12th grade. A team of four, including college students and seminarians, come to spread the Good News of Jesus Christ for one week.
The night time program runs Sunday-Thursday from 7:30 pm-9:45 pm. The goal is to put the youth in contact with the Lord so that they can develop a deep personal relationship with Him. The week includes a night of Adoration and the Sacrament of Reconciliation, catechetical instruction on topics important to young people, and a night of fellowship with the team members.
The day time program runs Monday-Friday from 9:00 am-3:00 pm. The day is spent on catechetical instruction, songs, games, daily Mass, Sacrament of Reconciliation, lunch, recess and more! The week ends with a large water fight with the children in celebration for the week.
101 students participated in the 2014 TOTUS TUUS program. 2015 dates and registration information will be posted when available. For more information, please contact Katie Galloway at 402-551-0269.
​
Communication: The Communication Committee monitors, evaluates and makes recommendations on the degree and manner in which parishioners are informed about parish events, facts and issues. Some areas of focus for this committee are: Coordinates the planning, development and implementation of a system of communications throughout the parish that effectively convey the parish's mission, programs and needs; assists in the formatting and publication of the parish bulletin and/or newsletter; assists in the development and maintenance of a parish website and e-mail network designed to bring parish activities, information and spiritual awareness into the homes and lives of parish members; and provide oversight and support to the TV ministry and the service it provides the community.
Strategic Planning & Ongoing Evaluation: The Strategic Planning Committee assists the Parish Council with its responsibilities for the parish mission, vision and strategic direction.
​
Knights of Columbus: The Knights of Columbus is a Catholic international brotherhood dedicated to serving the Church, the parish, the community, and the family. Any man, 18 or older, and in union with the Church, may become a member. See the Knights of Columbus page for more information.
Choirs:
A number of groups provide music for our weekend liturgies, doing this faithfully and well. Each group is always grateful for others who wish to join them. For more information on any of the choirs or music groups, please contact the rectory, 402-551-0269.
Glory Bound Choir: The St. Bernard's Glory Bound Choir is open to any adult. The Choir sings for the 10:00am Sunday Liturgies on the second and forth Sunday's of the month. They rehearse on Thursday evenings year round at 7:30pm. They also sing for special liturgies. If interested in joining this group contact the rectory at 402-551-0269.
St. Bernard Senior Choir: The Senior Choir helps provide music for funerals. They do sing at some additional parish Masses. If you are interested in joining this group contact the rectory at 402-551-0269.
Church Library: The St. Bernard Parish Library offers individuals and families' religious, educational, inspirational and support materials in print and audio / visual formats. It provides resources that will help in parishioners' pursuit of quality, lifelong Catholic education. Additionally, the library will be available to support the parish staff, committees and groups with resource materials. The library is located west side of the front entry. Materials are available for checkout. We ask that books be returned within three weeks, and DVDs and tapes be returned within one week.
Men's Group: Group of men that meet on Saturday mornings from 6:30am – 8am for faith sharing and faith formation. Meet to encourage each other, share the word, and challenge each other to live a life more conformed to that of Christ.
Friends of St. Bernard: This group is in the process of development. The goal is for a group of our senior members of the parish to offer social, spiritual, and service opportunities.
Parish Outreach: Our parish outreach committee coordinates and monitors the parish's social justice and outreach efforts which affect the lives of the poor, the lonely, the unborn, the elderly, the oppressed, the homeless, the disabled and members of minority groups residing in the parish.
Homebound, Nursing Home/Assisted Living, Hospitalized, and Parish Nurse:
This group is in the process of development. The goal is to visit individuals of our parish to provide companionship, support, prayer, and communion to unable to join the parish family at Mass and provide information/activities that improve the spiritual, emotional, and physical health. Does not provide medical care in the church or at home.
Respect Life: The Respect for Life Committee's main purpose is to educate the people of the Church that every life is valuable whether unborn, born, handicapped or elderly. They plan and present a pro-life curriculum to the school and religious formation children. They inform people about the role they can play in reversing the anti-life philosophy that has developed in our country.
Social Justice: Social Justice communicates, educates, and advances the Social Justice Teachings of the Catholic Church. It provides a forum where each parish organization can share social justice information and helps and encourages the people of St. Bernard Parish to become more aware of and involved in local, national and international Catholic social justice issues. We meet three times a year (winter, spring and fall) and any parish member/organization is invited to participate.
​
Christian Family Movement: The Christian Family Movement (CFM) is a network of couples, and others who care about families, who meet in small groups in each other's homes to talk about how they can love themselves, Jesus, and others more effectively. They observe a situation from daily life, judge whether or not it is as Jesus would want it to be and act to make their world a more Christian place to live. They work to bring Jesus into their own families and into their neighborhoods. In doing these things, they build stronger marriages, develop close friendships, learn better parenting skills, grow spiritually and develop their own leadership skills. The Christian Family Movement also offers the opportunity to have fun with other families who share similar values and convictions. Contact Ed and Sheila Osterhaus, 402 558-1710, for more information.
​
Omaha Together One Community (OTOC): OTOC is a coalition of congregations, community organizations, and other groups that share a commitment to renew the fabric of community life in Omaha. This is done by organizing people for a community that works for everyone. Organizing involves building relationships among diverse people through individual and house meetings, researching to better understand issues of common concern and work for solutions, holding public actions with decision makers to educate officials and advocate for practical solution, and evaluating our public actions and learning how to improve our work together. Our parish membership enables us to put our faith into action for the betterment of the wider community and the people who live in it. Catholic social teaching encourages us to be a force for social justice in our world and OTOC gives us another vehicle for doing that effectively. For information and/or to become a part of the parish core team contact Sheila Osterhaus, 402 558-1710.
​
​
​
Siena Francis House: St. Bernard parishioners help serve dinner at the Francis House on the first Friday of every month from 5:00-7:00 PM. If you are interested in this ministry, contact Sue Keyser.
​
School Board: The Board is advisory and has 12 members, which includes nine parishioners or parents/legal guardians of school students, the Pastor, and one faculty representative. Seven of the nine parishioner or parent/legal guardian of school student positions are filled by direct elections and two by the Home and School Association / Athletic Club, respectively. Elected members serve an initial term of 3 years and may serve up to two consecutive terms. Meetings occur monthly (except June and December) on the third Tuesday of the month at 6:30pm. There are four subcommittees. Each subcommittee consists of at least one board member and other parish and/or school parents. Being a member of one of these subcommittees is a great way to have a voice in making recommendations for changes and improvements. Visit the St. Bernard School page for more information.
Technology: The Technology committee is responsible for reviewing the technology needs and advances of equipment and software that may be beneficial to the parish, school and childcare; to determine if needs are being fulfilled by the hardware and software we are currently using, and what improvements can be made in related operations for the benefit of all users.
​
Building and Grounds: This committee monitors and maintains the physical condition and operation of the campus in order to provide a clean, practical, comfortable, and safe environment. The committee conducts a tour of the facilities and equipment each spring, develops a priority list for maintenance and makes budget recommendations.
​
Recruitment and Retention Committee: The purpose of this committee is to evaluate, study and recommend strategies to increase and maintain student enrollment from a diverse population. They will suggest strategies to maintain communication with alumni and gain greater visibility for the school through public relations and to improve the image and relationships with stakeholders in the community. Finally, this committee will also look at gathering information from those who leave St. Bernard School.
​
Home and School: The goal of St. Bernard's Home and School Association is to serve in community-building and special projects to directly benefit the students and school. Meetings are held once a month (except for December, May, June, and July) on the last Thursday of the month at 6:30 p.m. in the school cafeteria. Parents are encouraged to attend to obtain information that may not be in THT as well as provide input on many issues. Childcare is generally provided during the meetings in the band room or the gym. Students of the parents who attend the Home and School meeting get a dress down day the following school day. Attending these meetings is a way to get involved, find out more information about SPIRIT opportunities/hours, ask questions, and meet other parents.
​
Room Parents: Room parents are assigned to each classroom. Those interested in being a room parent sign up at Back to School Night. Two-three room parents are needed for each grade. If there is more interest, the teacher and principal will decide who will assume the role. Room parents must be Safe Environment trained. There is a mandatory room parent meeting held late August-early September to discuss the upcoming school year. Detailed responsibilities can be found in the Parent Information Guide available on Sycamore.
Athletic Club: The Athletic Club of St. Bernard Parish is involved in the financing of school athletic programs and organizes teams for volleyball, soccer and basketball. Money raising projects include tournaments and concession sales. Scholarships are given through the school to student athletes. The club also sponsors many social activities. Membership is open to any adult in the parish. Athletic Club meetings are the first Wednesday of each month. Visit the Athletic Club page for more information.
​
School Events: There are multiple school events coordinated by various volunteers. Events range from Back to School night, the Christmas Program, Junior High Musical, Catholic Schools Week, Curriculum Night, Field Day, Graduation, Bible Bowl and other community service events. See org chart for contact person. Details on each event can be found in the Parent Information Guide available on Sycamore.
Note: Anyone volunteering to work with the youth of our community must be Safety Environment trained. Contact Katie Galloway for information or click here for the Omaha Archdiocese Safety Environment webpage.
Clubs: Participating in groups and clubs is a great way to come to know parents of students in the same grade as well as meet new friends. There are many clubs and groups that are associated with St. Bernard parish but not all are school specific.
Chess Club: Chess Club is open to student from kindergarten to eighth. We meet September through April on Thursdays after school until 4:30 pm. Volunteers are welcomed to join us at any time to mentor and challenge the students. For more information, please contact Katie Galloway at 402-551-0269.