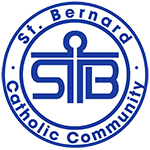 St. Bernard Catholic Church & School
A Catholic community seeking to make Christ present in all we say and do
St. Bernard Catholic School
3604 N 65th Street
Omaha NE 68104
Welcome
For over 100 years, St. Bernard Catholic Community has provided an active, Christian presence in the Benson neighborhood. Our vision is to further the growth of our faith community through meaningful worship, service to others, and Christian fellowship with alumni of our past, members of our present, and the youth of our future. We strive to provide academic excellence and spiritual growth to our students of St. Bernard Catholic Grade School.
Our Mission
We offer support and strength through a community of strong traditions and rich friendships for people of all ages.  We desire to build faith and knowledge in our Savior, Jesus Christ, to all who enter our doors. Come experience St. Bernard Catholic Community. Come be part of our mission to make Christ present in all we say and do.
Please show your support and give generously of your Trust, Time, Talent and Treasure!
St. Bernard Catholic Church
3601 N 65th Street
Omaha NE 68104
Mass Times
Weekends
Saturday: 5:00 pm
Sunday: 8:00 am
Sunday: 10:00 am
Weekdays
Mon-Fri: 8am
Confessions
Weekends
Saturday: 3:30 pm
Weekdays
Mon-Fri: 7:30 am
Any time by
appointment; call:
402-551-0269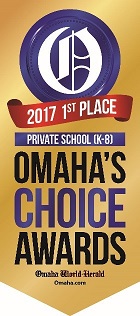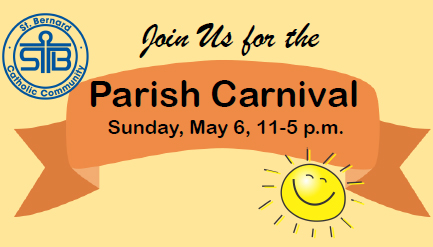 Tickets:
4 for $1; 5 for $1 in advance from the school or rectory during normal business hours. Tickets are good for games, rides and bake sale. Games open until 4 p.m.
Unlimited wristband for inflatables only:
$20; $18 in advance.
Cash and credit cards accepted for food, drink and ticket purchase.
Traditional favorites, including:
Dime Pitch—Cake Walk—Grocery Store—Meat Market—Carnival Games and Prizes—Giant Inflatable Games—Food & Drinks—Bake Sale—Beer Garden—Pickles Game—Book Fair!